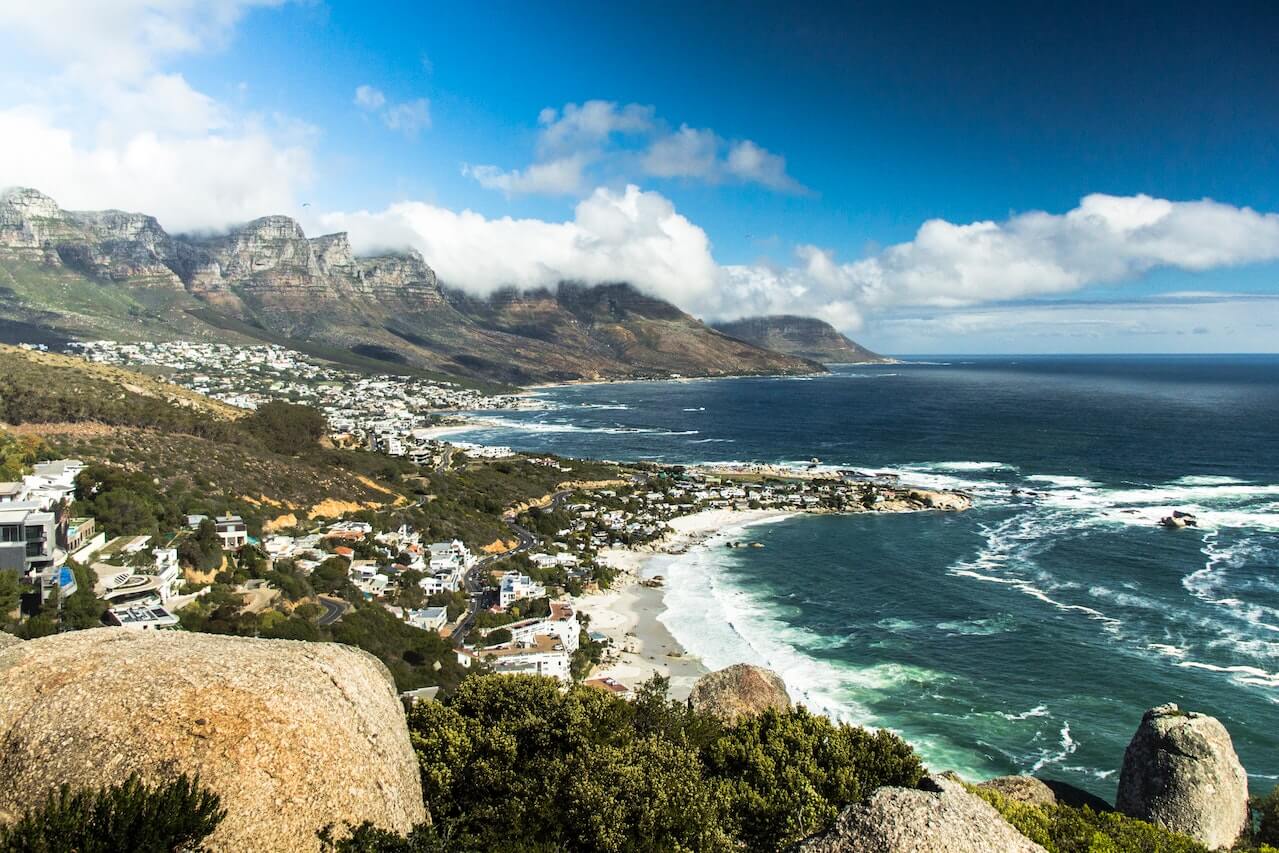 Cape Town is also known as the Mother City of South Africa. This is the city where most overseas celebrities come to stay while on holiday in South Africa and this is also the place that is fast becoming the up and coming set for many Hollywood movies. It is actually sad that South Africans prefer going overseas on holiday rather than stay in Cape Town. Of course the residents of Cape Town don't necessarily agree with this. They prefer that people go to other places on holiday, because they love their city so much and do not really want to see it overcrowded.
Some of the best places to stay in Cape Town include Hermanus, Langebaan, Ceres, Chapman's Peak etc. These suburbs also don't come cheap but the views and perks are spectacular. Celebrities have been known to pay exorbitant amounts of money to be able to stay in hotels or mansions in these areas while they are on holiday in Cape Town. The hotels in Cape Town are also among the best in the world. The Arabella hotel is situated in Somerset West and is a five star rated hotel. Everything is luxurious and you even get a new pair of slippers and a new gown along with new towels every morning! This hotel is not cheap, so you'd better have a lot of cash before staying there on holiday!
Of course Table Mountain is the greatest attraction other than the many beaches in Cape Town so therefore there are many B&B's and guesthouses around the mountain that offer spectacular views of it. The V&A Waterfront is also one of the most happening places in Cape Town, so it is not surprising that it is surrounded by many holiday homes.
There are a lot of places to stay around the actual City of Cape Town as well whether you're looking to live there or just reside there on holiday. The great thing about these places around the city is that it gives you mobility due to the many public transport options and you get to check out the historic buildings of Cape Town without having to travel very far.
Travelling to Cape Town For Productions
It is important to keep in mind that Cape Town is one of the most popular destinations in the world, and for good reason. However, regardless of where in South Africa you choose to go, you can rest assured that you will have a good time and exciting adventure there. If you choose to remain in Cape Town for the entirety of your vacation, you will most certainly not be let down by your decision.
Finding a quaint bed and breakfast and hunkering down for a few days of relaxation is not really what staying in Cape Town is all about, although this is something that can certainly be done. Cape Town is a hip, happening city that is always bustling with activity and is filled with celebrations at all times of the year. Because there is so much to see and do in this particular city, you are certain to have the time of your life here no matter what kinds of activities or sights particularly interest you can be planned out by a stills production company based in Cape Town.
Table Mountain, Cape Point, Boulders Beach where penguins can be seen in large numbers, Robben Island where Nelson Mandela was held captive, Seal Island which is a natural eye opener, and various theme parks for entertainment are just some of the great attractions and places of interest that can be found in Cape Town. If nightlife is your thing, then prepare to be thrilled by the variety of restaurants, pubs, and clubs that can be found in Cape Town. There is no doubt that you will be simply mesmerised by the beautiful beaches that can be found in Cape Town. Cape Town is the place to go whether you are interested in nature and the wild, art and culture, or simply want to spend some time relaxing in the warm sun of the area.
In the event that you decide to remain in Cape Town, you will be able to select from a wide variety of accommodations. There are a variety of places to stay, including camping grounds, hotels, bed and breakfasts, guest houses, backpacker lodges, self-catering chalets, and so much more. In most cases, you will have free reign over where you choose to stay while in Cape Town. The most effective strategy for arranging lodging is to first map out the points of interest and tourist attractions that are of particular interest to you. Once you have done this, you can work your lodging arrangements around these points. Keep in mind that Cape Town is a large city, and if you want to see everything there is to see there, you should plan to leave a few extra days open for additional exploration and discovery.