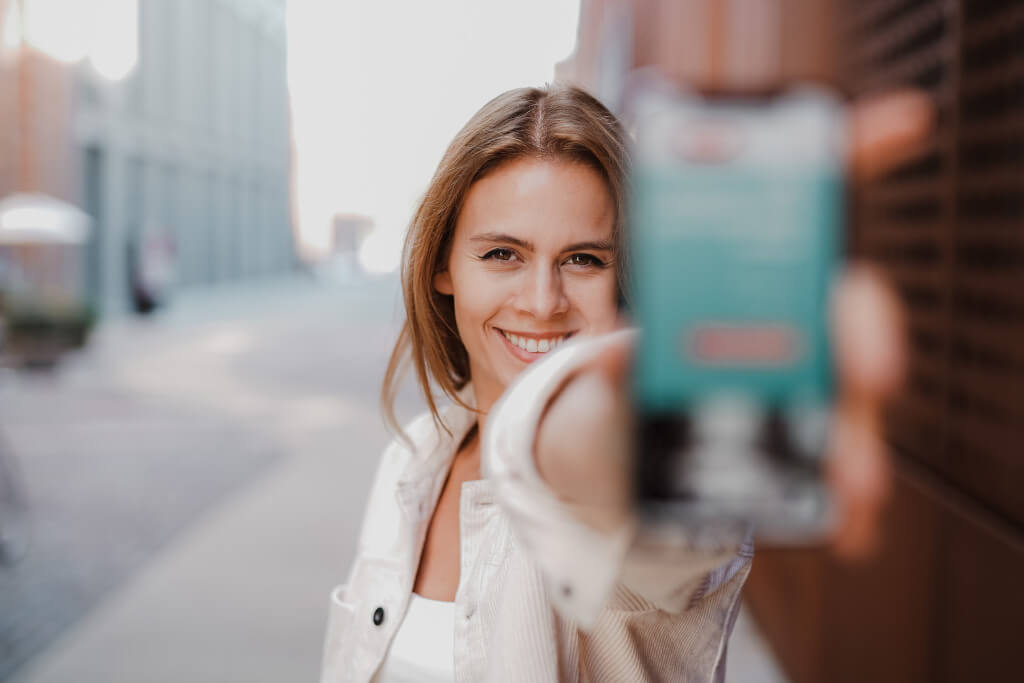 Spring Clean Your Life Personal Coaching Program
Introducing the Spring Clean Your Life Personal Coaching Program! Ready to declutter and transform? In just 8 weeks, our guided online program provides a straightforward path to renewing your focus, clearing obstacles, and setting yourself up for success. Prefer a more personal touch? Opt for the additional one-on-one coaching sessions, available via Zoom or face-to-face, to accelerate your transformation. This isn't just about tidying up – it's about redefining your life in 8 impactful steps!
🌟 SPRING CLEAN YOUR LIFE: Personal Transformation Coaching Program 🌟
---
Are You Ready to Detox Your Life and Achieve Real Success?
Feeling overwhelmed? Like life's clutter is piling up around you? Overwhelmed by the chaos and ready for a refresh? You're not alone. Many feel just as you do, seeking clarity and order in their lives. Spring Clean Your Life offers the solution you've been searching for.
---
📌 Spring Clean Your Life With The Program Details
Dive into a transformative experience that doesn't just scratch the surface, but goes deep into reconstructing the foundation of a content, productive, and efficient life. Here's a more detailed look at what you get:
Neuroscience-backed Coaching Exercises: These are not your average worksheets or flimsy advice. Each exercise is grounded in neuroscience to ensure you get effective, transformative results.
Personalization: You have the flexibility to complete the program independently, absorbing and implementing it at your own pace. However, if you desire a more guided experience, there's an option to add one-on-one coaching sessions. This gives you the advantage of personalized feedback and support, amplifying your success rate.
Comprehensive Life Tools: The program doesn't just help you declutter; it provides tools to redesign your life. From understanding what drains your energy to laying out a clear vision for the next three months, you're equipped to handle every aspect of your transformation.
Effective Relationship Management: Beyond just identifying negative or draining relationships, you'll get actionable strategies on how to detox and manage them. This ensures you're surrounded by positivity and support as you transition into your best life.
Action-Oriented Strategies: Procrastination is the nemesis of progress. Our program gives you concrete steps to combat stalling and push forward with purpose.
Emotional Equilibrium: The "letting go exercise" is more than just a task—it's a ritual. A ritual that helps you release emotional baggage, past traumas, and anything that's been holding you back.
Habit Formation for Lasting Success: Transitioning from where you are to where you want to be requires more than just temporary changes. The daily success habit exercise focuses on embedding these positive behaviors into your daily routine, ensuring they stick.
Exclusive Online Access: Engage with a platform that's interactive, user-friendly, and designed specifically for your transformation. This includes video sessions, downloadable exercises, and much more.
The "Spring Clean Your Life" program is meticulously designed to ensure every aspect of your life gets the attention it deserves. By the end of this program, you won't just be living; you'll be thriving, equipped with tools and strategies that last a lifetime.
---
Why Choose This Program?
Do you seek a life of clarity, order, and success? Do you yearn to declutter not just your space, but your mind and relationships? Here's how this program is tailor-made for you:
Achieve Control: Establish order in your life and regain that lost sense of control.
Detoxify: Clear away toxic relationships and the habits that have held you back.
Empowerment: Learn daily success habits and exercises that propel you forward, long after you've completed the program.
Genuine Transformation: "In just over 8 weeks, experience the transformative power of intentional living."
---
🌺 About the Program
Immerse yourself in an online coaching space, backed by neuroscience, designed to steer you toward your best self. Whether you choose to walk this path solo or with personal coaching, the results will astound you:
Neuroscience-Based: Dive into exercises rooted in science, ensuring effectiveness.
Guided Support: Accessible coaching aids you every step of the way.
Downloadable Content: Your transformation tools, are accessible anytime.
---
SPECIAL OFFER: Spring Clean Your Life Coaching Program
Originally priced at R1633, we're offering a massive 69% DISCOUNT! Enroll now for just R695 or opt for 3 easy payments of R244.
---
7 Reasons to Choose The Spring Clean Coaching Program
Personalized Approach Over Generic Advice: While most self-help books provide a broad, one-size-fits-all strategy, our program offers a tailor-made experience. It's like having a personal guide walking beside you, helping you take stock and initiate real action.
Pinpoint and Eliminate Energy Drains: It's not just about gaining energy; it's about understanding what's depleting it. Our program teaches you to identify and eliminate your energy zappers, something many books might mention but don't guide you through.
Active Strategy to Combat Procrastination: No more waiting for 'someday' or pushing tasks to 'later'. Instead of just reading about the evils of procrastination, you'll get actionable strategies to stop it in its tracks.
Real Relationship Guidance: It's easy for a book to tell you to "cut off negative people", but how do you identify them? And how do you manage those relationships? Our program doesn't just advise; it provides tools to detox those toxic relationships effectively.
Vision Crafting with Tangible Tools: A dream without a plan is just a wish. With our program, you receive a concrete 3-month vision worksheet, helping you clearly outline and work towards your goals.
Emotional Balance and Release: The "letting go exercise" is more than a chapter in a book. It's a therapeutic process designed to help you release baggage and obstacles, ensuring a smoother path to success.
Building Lasting Habits for Continued Success: While many books end at giving advice, our program ensures longevity in your success. The daily success habit exercise ingrains positive behaviors, making success not an event but a lifestyle.
This Personal Transformation Coaching Program isn't just about advice; it's about transformation. It's not what you read; it's what you implement. This program ensures implementation, productivity, efficiency, and success.
You Are in Good Company
Join a global community of individuals who've achieved personal growth and self-understanding with our transformative program. Here are some words from our champions:
Rukia shared:
"With the knowledge and support this program provided, I've managed to confront my inner challenges. It's a privilege to have such guidance, not just for my growth, but also to help others overcome their gremlins."
Jayden went on to say:
"Before this program, I wasn't aware of the magnitude of my internal battles. Now, I've learned the importance of flipping negative thoughts into empowering affirmations. Always remember, self-kindness is key."
Kinnear reflected:
"Through this guided exercise, I gained clarity about my core values and discovered my true essence. It was a journey of self-discovery that revealed what truly holds importance in my life."
Sandra Smit expressed:
"Understanding our fears and barriers is crucial. This program was a revelation for me. By understanding my fears, I learned the significance of establishing boundaries early on. I'm so grateful for this course."
Paulina mused:
"The program shifted my perspective. Instead of dwelling on negatives, I now focus on uplifting actions and thoughts, striving daily for a life filled with purpose and positivity."
Numbers Speak Volumes
With tens of thousands touched by the transformative power of our courses and coaching:
37,856K – Happy individuals have downloaded our eBooks.
9.7K + – Dedicated students have enrolled in our transformative program.
Represented in 19 Countries – Our impact spans the globe, with lives changed in nearly two dozen countries.
Attention fellow South Africans: Are you feeling stuck in your daily routine, yearning for a breakthrough that will shift your life's trajectory? You are not alone, and help is closer than you think! Introducing the Spring Clean Personal Transformation Coaching Program in South Africa. This unique program is tailored for individuals like you, aiming to refine and renew every facet of their lives.
This isn't just any transformation course. Imagine having a clear blueprint that's been tried, tested, and acclaimed for its effectiveness, right at your fingertips. With the Personal Transformation Coaching Program near me, you're not only getting a course but a partner dedicated to ensuring you elevate your life.
Why Spring Clean Your Life with Us?
🌟 A proven life design blueprint to guide you every step of the way.
🌟 Benefit from 8 cutting-edge neuroscience-based coaching exercises that unlock your brain's true potential.
🌟 Stay motivated with engaging video content tailored to inspire and drive.
🌟 Practical downloadable worksheets to keep you on track, ensuring continuous growth.
🌟 Most importantly, by the end of our program, you'll be stepping into a brand-new chapter, refreshed and refocused.
Now, think about all that value. Such a program could easily be worth hundreds, but because we are committed to making transformation accessible to all, we have an exclusive offer just for you! Instead of the regular price of R 1633, you get instant access for only R 695.
Life waits for no one. Every moment you hesitate is an opportunity missed. Are you ready to redefine your life's narrative? To rise, renew, and revitalized? Don't let this opportunity slip away. Start your personal transformation journey today and unveil the boundless potential within you. Join the Spring Clean Personal Transformation Coaching Program and change your life, one step at a time.