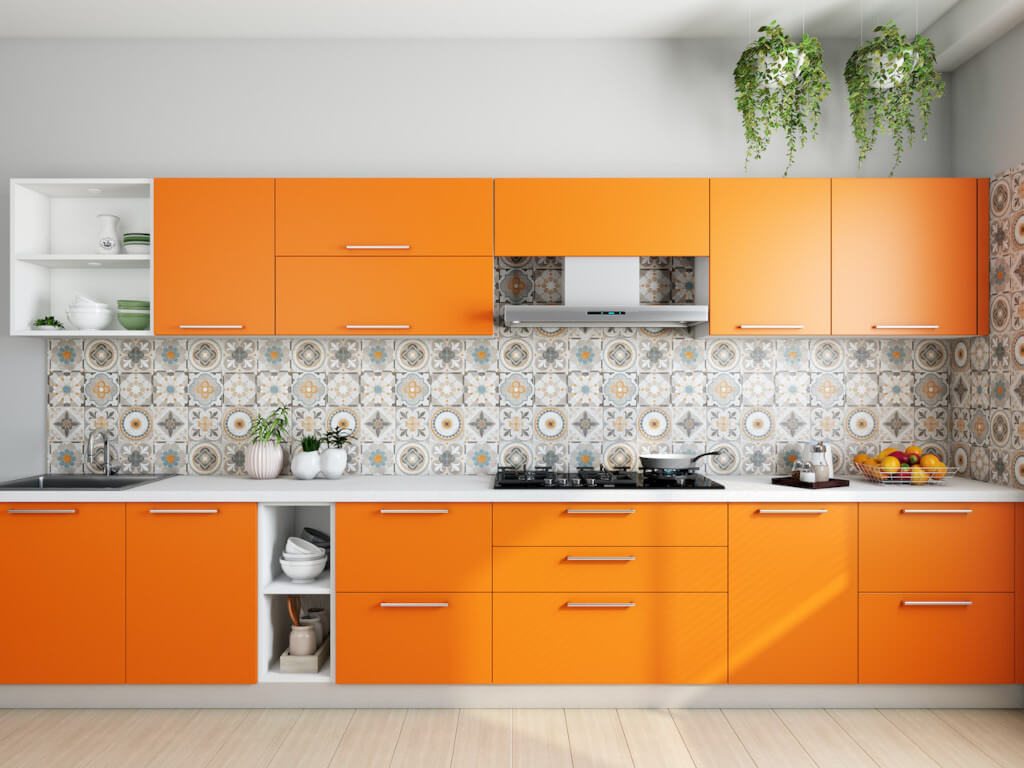 Depending on where you live and the scope of the work being done, kitchen cabinet makers typically charge between R300 and R500 per hour. You can expect to pay approximately the following amounts for individual cabinets:
For a simple design, each cabinet will cost between R1000 and R3000.
R3000 to R5000 per cupboard
Cabinets to order can cost up to R6000 or more per unit.
Cabinets in the kitchen can take up a shocking amount of time and money when remodeling a kitchen, which is why South Africans remodel their kitchens more frequently compared to any other room in the typical house. You can get precisely what you need in terms of storage for your kitchen if you work with a cabinet maker who specializes in kitchen cabinets. This might include a pantry, deep drawers, a wine rack, or something else.
You can find out how much kitchen cupboard designers charge for their services and how to hire the right professional for the job by reading this guide, which includes the following information:
Making plans for the cabinetry in your kitchen
How much does it cost to buy new kitchen cabinets?
How much does it typically cost to completely remodel a kitchen?
Choosing a cabinet maker for your kitchen
Obtaining estimates from various manufacturers of kitchen cabinets
Making Plans for the Cabinetry in Your Kitchen
The first thing you should do is take some measurements of your kitchen and sketch out some ideas for its layout. You will need to determine the appropriate number of cabinets and drawers, as well as their dimensions; this may take more time than you anticipate. The following items are present in most kitchens, though not necessarily in everyone:
Base storage cabinets
A drawer cabinet
One or two nook-based storage units
A cabinet for a refrigerator
A pantry
A cabinet for the sink.
Cabinets hung from the ceiling
How Much Does It Cost to Buy New Kitchen Cupboards?
Cabinet designers for kitchens typically charge between R300 and R500 per hour, but this range can vary depending on where you live and the specifics of your project. Prepare yourself to pay a premium price for custom cabinetry, anywhere from R700 per hour and up. You can expect to pay approximately the following amounts for individual cabinets:
For a simple design, each cabinet will cost between R1000 and R3000.
R3000 to R5000 per cupboard for a top-quality design
Cabinets with personalized features that are made to order can cost up to R6000 or more per unit.
The majority of the price disparity between different types of kitchen cupboards can be attributed to the quality of the materials used in their construction as well as the methods that were applied during assembly.
Melamine, which refers to the durable outer coating, is used in the construction of the vast majority of kitchen cabinets in today's homes. Particle board or medium-density fibreboard can be found hiding beneath the surface, which is most often white (MDF). MDF is a much more robust material than particle board, which is used in the construction of lower-quality cabinets.
How Much Does It Typically Cost to Completely Remodel a Kitchen?
You can expect to pay approximately the following amount for the proper installation of all cabinets in a kitchen:
Cabinetry for a kitchen on a budget using melamine as the fronts costs R15,000
Cabinetry that is mid-range and made of polyurethane costs R35,000.
Cabinetry that is mid-range and made of 2pac costs R50000.
Cabinetry that is high-range and made of timber or 2pac costs R100000 or more.
Choosing a Cabinet Maker for Your Kitchen
A good number of companies that build kitchens have expansive workshops that are outfitted with cutting-edge machinery to speed up the cabinet-making process. Others might be smaller, community-based businesses that compete with larger services by maintaining lower administrative costs. The fees charged by companies that make kitchen cabinets can differ from one another, and they are not necessarily proportional to the size of the company. Any kitchen cabinet maker or builder that you get an estimate from should offer the following:
Free of charge evaluation and estimate.
Free kitchen design
A selection between a broad range of kitchen benchtop components
A wide variety of fronts for doors and drawers made from different materials
Installation
Pay close attention to the level of service you are provided by your kitchen designer while the space is being designed. Are you able to get creative ideas from them? Are they willing to assist you in remaining within your financial means? A skilled kitchen designer is someone who can assist you in getting the very best kitchen possible without exceeding your financial constraints.
It is possible that you will require the assistance of a qualified carpenter or builder in the event that you are constructing an entirely new kitchen or performing a comprehensive kitchen renovation.
Obtaining Estimates From Various Manufacturers of Kitchen Cabinets
Getting estimates from kitchen cabinetmakers in your area is the most effective way to determine how much money your kitchen remodel will cost. This will provide you with a general idea of the going rate in your region's market.
Choosing the materials for your preferred benchtop and door fronts first, and then getting quotes for the same kitchen layout and materials, is the best way to ensure that you are getting truly comparable estimates. Even for kitchens of the same design, you will possibly discover that prices quoted for them vary greatly.
Also, check to see that the estimates you receive are itemized and include all of the services you require, such as electrical and plumbing work. In addition to start and completion dates, the quote should also contain a payment schedule. Respectable kitchen cupboard designers will not request the final payment until after the job has been finished to the customer's complete satisfaction. This is the best guarantee you can get that the kitchen you pay for will be the kitchen you anticipate to get.