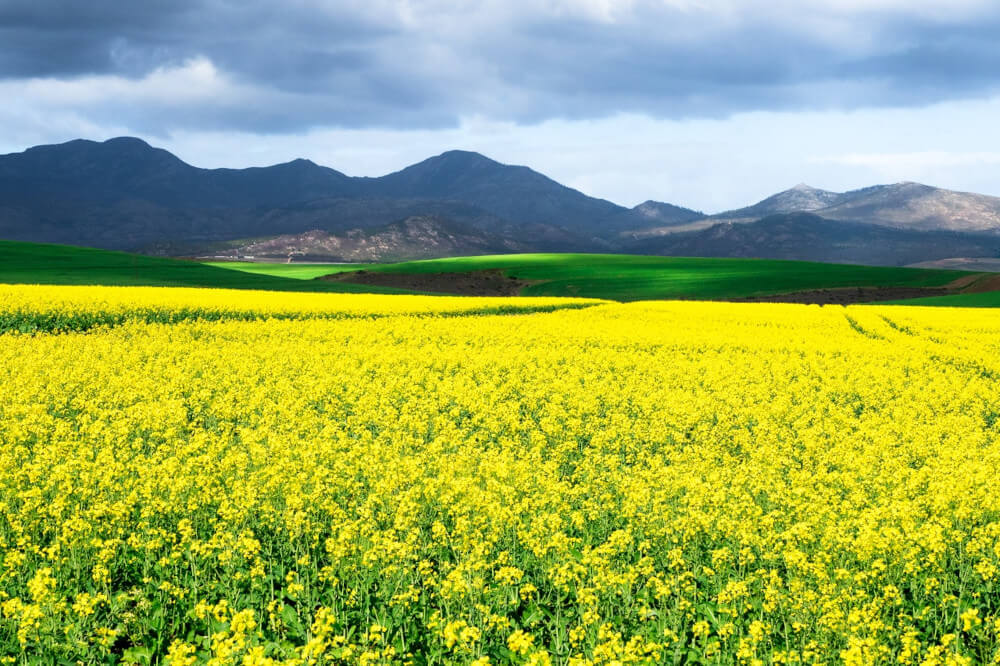 In the Western Cape, you will find one of South Africa's jewels, which is Table Mountain which overlooks the city of Cape Town. In Cape Town, there is a rich melting pot of cultures and rich histories. There are pristine white beaches along the coast of the Western Cape. This makes the Western Cape a beautiful area to visit for holidaymakers.
There is so much to do in the Western Cape that you won't be short of activities and various sites to visit. You are also able to just relax on the beaches and have a break from the big city living.
The Cape Wine Routes are a must-do in the Western Cape. You will love visiting the restored Cape Dutch farmsteads with their unique gables and thatched roofs. The mountains form the magnificent backdrop to these farmsteads that all in all make them picturesque. The Cape wine lands are wonderful to explore and you will enjoy tasting the wines of this region.
Table Mountain in Cape Town of the Western Cape is one of the most magnificent and powerful mountains that form the backdrop of most of Cape Town. You are able to ride the cable cars up to the mountain or you can have a walk up to the top for those who love to hike. At the top of Table Mountain, you can eat at a restaurant that offers a wide range of foods and seats 120 people. The Cableway Cocktail Bar can seat 120 people. You can enjoy one of the cocktails whilst you are overlooking the bay and the Table Mountain.
The Cango Caves lie in the Klein Karoo of the Western Cape and should be placed on your must sees of the Western Cape. The Cango Caves is a series of caverns that open out into vast halls of towering stalagmite formations. Not all of these formations are available to the public but the ones that are amazing that you are able to explore. The tours of the caves are supervised and include an adventure tour that takes about 1h30mins.
There are so much more to do in the Western Cape including the beautiful beaches and the clear seawater. You are able to either relax or you can go sight seeing, the Western Cape is yours for the seeing no matter how you spend your time there.