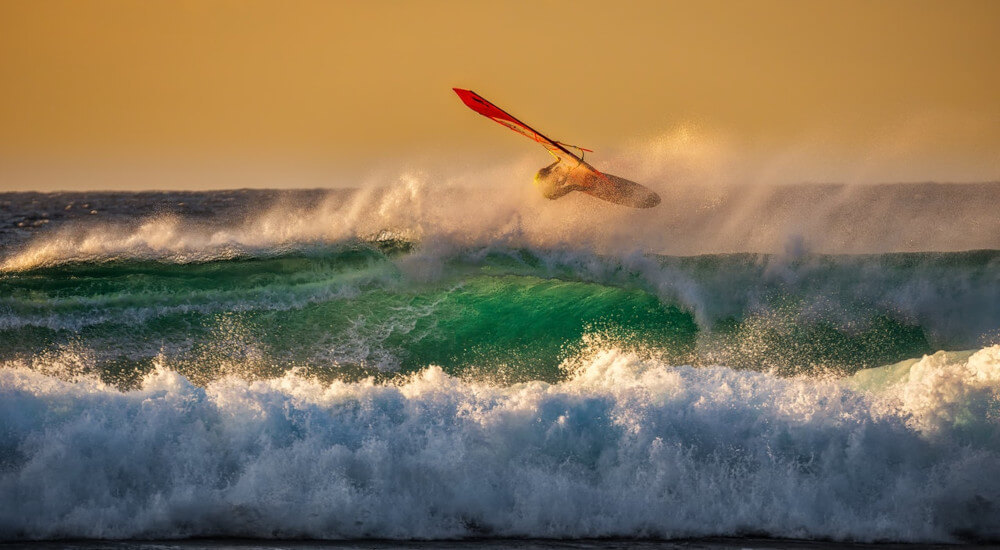 There are two favourite destinations among windsurfers when it comes to the perfect location for a windsurfing holiday. The two destinations are the Canary Islands in Spain or Morocco in Northern Africa. What does each of these have to offer you as far as windsurfing is concerned?
The Canary Islands, especially Lanzarote and Fuerteventura are known for their beautiful white beaches, clear warm waters and the winds and surf among many other things. What makes the destination so convenient for most is that it is only a 4-hour flight from the majority of European cities.
When you are surfing in Fuerteventura North then the best budget option for you would be Flag Beach, Corralejo. The stretch of beach allowing windsurfers to show off their skills is 6-7 kilometres long with the most beautiful white sanded beaches and both the advanced surfers and the beginners enjoy this location. The beginners can take lessons and be taught in the safety of the lagoon.
If you are going to Fuerteventura South, then Sotavento is a good option. There the winds can reach speeds of up to 45 knots which is ideal for windsurfers. Here the beginners can also take lessons and be taught in the safety of the lagoon. If you choose Lanzarote then you are in for a real treat. The area in the bay that is sheltered is perfect and safe for beginners where outside the bay the wind and waves can be a real challenge even if you know what you are doing.
If you choose Morocco as your destination then Essaouira Bay is where you want to be for your windsurfing holiday. They have Windsurf Holidays offering single travellers, couples and young friends real value for money while teaching them how to surf or how to improve their windsurfing. Essaouira Bay caters for any type of windsurfer. Essaouri will always be able to provide you with waves as the winds range from 25 to 35 knots in summer and 20 to 30 knots in the winter. There are many places in Morocco where you can enjoy windsurfing including places like Sidi Kouki which is 20 kilometres south of Essaouira and Moulay which is about 20 kilometres north of Essaouira.