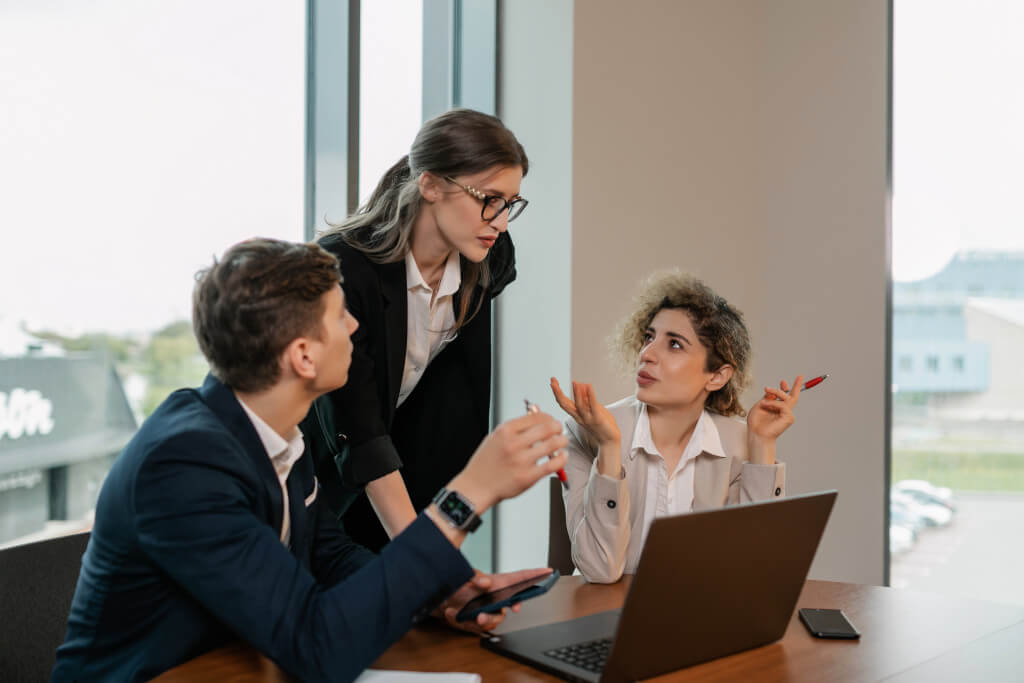 Due to the fact that millions of individuals in 2020 worked from home, Zoom quickly became the most popular video conferencing platform for both professional and personal calls. As more users complained of "Zoom weariness" and competitors upgraded their own video conferencing programs, the tool's daily average users (DAUs) had fallen across key platforms and territories by the beginning of 2021. This was the case across all important platforms.
It is likely that you are looking for an alternative to Zoom given that you are reading this. Join us as we discuss alternatives to Zoom, including Google Meet and Microsoft Teams, as well as the virtual reality technologies offered by Oculus and Spatial.
Who knows, maybe some of these other tools are even more effective than Zoom.
Alternate forms of zoom
Google Meet
Google Meet is a suitable alternative to Zoom.
Alongside the launch of Google Chat was also the introduction of the Hangouts Meet function. Both of these products were developed with the intention of competing with Google Hangouts.
Up until 2021, Google Meet could only be accessed by paying customers of the premium G-suite package. Video calls with as many as 250 participants can be made, and users also have the option to store or record meetings to their Google Drive accounts.
When Google Meet launches in 2021, it will feature animated backgrounds, automatic speech transcription, and captions in multiple languages. It's possible that Google Meet has beaten Zoom at this point in time.
The ease of use and accessibility of Google Meet are the product's primary selling points, rather than its more advanced features. The user interface of the programme is straightforward, and participants can join calls by using their Google IDs.
Teams
Online chatting and video conferences are two of the most common uses for Microsoft Teams. By April of 2021, the number of DAUs for the tool has increased to 145 million, up from 75 million in 2020.
Microsoft has been able to accelerate the adoption of Teams as a result of the merger of Teams with the widely used Office 365 suite.
This method of customer acquisition is fraught with difficulties. In 2020, Slack initiated an EU competition action against Microsoft, alleging that the company unfairly tied its Teams platform to its market-dominant Office productivity suite, forced millions of users to install it, prohibited its removal, and concealed the true cost to commercial clients. Slack's action was in response to allegations that Microsoft had unfairly tied its Teams platform to its market-dominant Office productivity suite.
Microsoft would probably say that the reason people use Teams is because it offers them benefits. Teams' video conferences contain features that are comparable to those of Zoom, such as a "raise your hand" button and call recording capabilities. Live captioning is also available.
Skype
In the past, Skype was considered to be one of the most recognizable names in the technology industry. The revolutionary video conferencing software was reportedly the sixth most downloaded piece of software in the decade of the 2010s, as reported by CNET. It achieved a higher total download count than both the YouTube (#9) and Twitter (#10) applications put together.
Despite the fact that a significant number of former Skype users have gone on to other video conferencing programmes, Skype is still useful. Even though many users are not actively using Skype, the platform still has a massive user base, and its user interface (UI) as well as its capabilities are just as easily available as they have always been.
There are currently and potential future benefits to utilizing Skype. Microsoft revealed its plans to revamp Skype in September 2021, stating that the new version will have "the greatest call stage in the world," more vibrant aesthetics, and greater performance.
Who could have predicted that Skype would still be so widely used in 2021?
Mmhmm
Mmhmm is an application that functions as a virtual camera and connects to your platform for video conferencing. Because it is compatible with the vast majority of internet video conferencing suites, you can utilize it with any software that your coworkers, customers, or friends are employing for their online meetings.
The use of this technology lends a more imaginative air to video chats. It does this by providing colourful backgrounds and slideshows, which improve video interactions. Recent news that Mmhmm has successfully funded $100 million provides a signal that further advancements are on the way.
Mmhmm is not a solution for video conferencing that can be used on its own. It cannot be used on its own, but when combined with Zoom, Google Meet, or Microsoft Teams, it can improve the quality of video chats on those services. If used correctly, mmhmm has the potential to advance video conferencing.
Options besides remote communication, ranging from Slack to virtual reality
This section has looked at some of the other options available instead of Zoom.
What if the issue you're having with your video chat isn't with Zoom but rather with the technology behind video conferencing? Microsoft Teams, Google Meet, and Skype are all excellent options for online meetings; nevertheless, there are more similarities between these three than there are differences.
Let's have a look at some of the potential alternatives to the Zoom format that will be available in 2021 for anyone who wants to leave Zoom.
Slack
It is possible that Slack is not an obvious replacement for Zoom due to the fact that many people link it with communication through text.
Slack users can connect to Zoom or Microsoft Teams in order to participate in video conferences, as well as make voice and video calls inside the context of Slack discussions. Launching video conferences on a platform that is dedicated to alternate communication modalities is one idea that could assist users avoid becoming exhausted by video conferencing.
Spatial
Spatial is a virtual reality coworking and meeting environment that you may visit. One of the preferred modes of communication utilised by the team working on Target Internet.
AR/VR headsets are required in order for participants to meet in the Spatial virtual environment. Virtual galleries that are built on templates and linked rooms are two of the platform's most notable features.
In addition to being compatible with other devices, Spatial may be used with Microsoft HoloLens 2, Oculus Quest, Quest 2, Nreal, and PCVR. It is compatible with web browsers, which enables you to exchange URLs with your zones. Even users of web browsers have the ability to view a 2D approximation of the 3D environment by way of a camera feed; however, this experience is not as immersive as the complete Spatial experience.
You will become familiar with the process of travelling to a Spatial meeting by following our guide.
Facebook Horizon Workrooms
The Horizon Workrooms platform is a virtual reality collaboration system that makes use of Oculus Quest 2 headsets to bring people together in a shared virtual environment. Users are able to communicate with one another and have conversations in the workroom.
There is a disadvantage in terms of accessibility when using Facebook Horizon Workrooms. Every Workrooms member is forced to use their own Oculus Quest 2 headset, and the cost of the equipment and the amount of time it takes to set it up could be a challenge for many firms. The same criticisms can be levelled against Spatial, albeit to a lesser amount due to the fact that it is compatible with a diverse selection of VR headset models and allows participation through a web browser.
Horizon Workrooms could very well be the perfect remote communication option for smaller teams that are excited about collaborating in mixed reality and are enthusiastic about utilising technology.
What alternatives could there be to video conferencing?
The introduction of online communication platforms like as Spatial and Facebook Horizon Workrooms may herald a future in which Zoom, Google Meet, and Microsoft Teams are rendered obsolete. Since the Horizon Workrooms Beta has gotten a variety of reactions from users, it is possible that it may be some time before a new technology comes along to replace the standard video conference.
It's possible that Google's Project Starline will make video conferencing obsolete. One of the goals of Project Starline is to make users "feel like you're there, together," as stated in a blog post published by Google. In a nutshell, this innovative method combines 3D photos, compression, and 3D rendering in order to give viewers the uncomfortable impression of being in the same location. It is a step forward in the field of virtual reality.
There is no B2C or B2B release date set for Project Starline, and the amount of expensive hardware that is required for it at this time prevents it from reaching a big market. According to the findings of this study, it is possible for two persons to experience a shared space through the use of technology. This is a considerable improvement over previous methods of long-distance communication.
According to Wired, Google plans to conduct tests of Project Starline in 2021 with cloud service providers, medical application developers, and media organisations. When this solution is provided for use by commercial customers, it is possible that Zoom and its rivals will become irrelevant.
Improved Zoom Usage
We have discussed possible alternatives to Zoom as well as potential technologies that may one day be able to take its place. You should be aware of this if you want to improve the remote communications of your team.
It is possible that you will find that making greater use of Zoom is the greatest choice before you decide to ditch it. If you are still dissatisfied with Zoom after investigating advanced tips and procedures, you have the option to switch to another programme in a safe and private manner. There are, without a doubt, other options that are even better, but Zoom did not achieve its current level of success by chance.