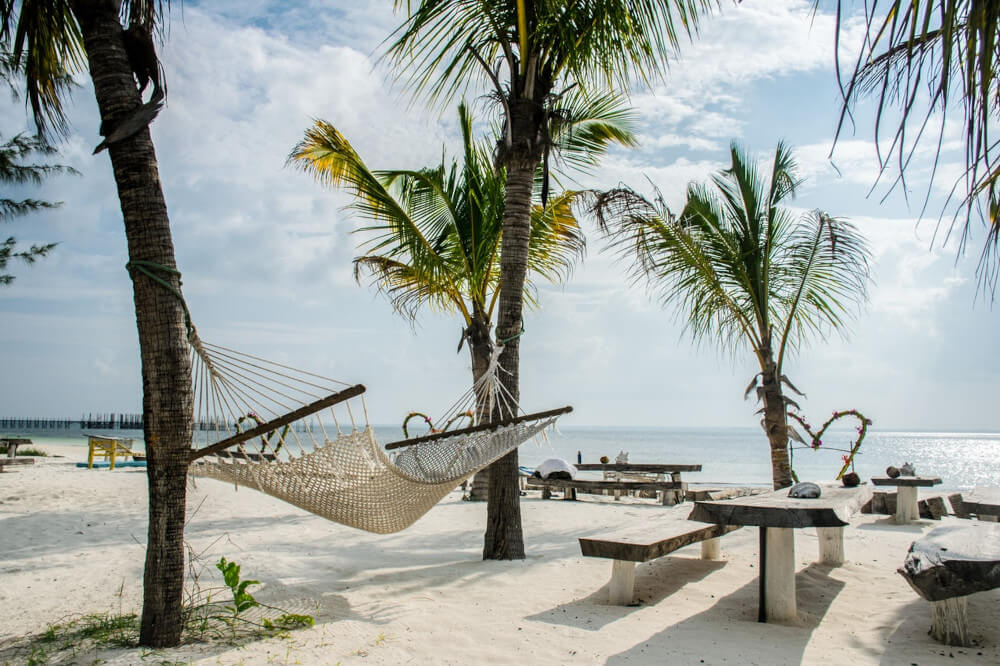 The Zanzibar Islands consist of Pemba Islands, the Zanzibar mainland, and various smaller islands. The island itself is only 60 miles long and 20 miles wide making it the perfect getaway for short stays. It has only one town called Stone Town and offers travelers the ultimate in sandy white beaches and colorful coral reefs. Those traveling to this island usually do so to enjoy some diving and of course, relaxing in the sun, but Zanzibar has so much more to offer than initially meets the eye.
The Zanzibar Islands offer quite a bit of forest area which is great for those who like to appreciate wildlife without the threat of large animals attacking. The area is home to monkeys, bush pigs, Civets, mongoose, antelope, butterflies, and various birds. Taking a walk or hike through the forest can be enjoyed – just don't disturb the animals. While Islam is the dominant faith in Zanzibar, you will find a wide variety of cultures due to the island's rich history and background. Swahili is the common language spoken and as a visitor, you can expect to be able to speak English – the locals do speak a bit of this.
Zanzibar is an island where people fish, grow crops and live a relaxed lifestyle. It is not a buzz of hyperactivity and is really a destination for those who want to sit back and relax. If putting your feet up, catching a tan and reading a book is what you have planned for your holiday then perhaps you should do it in the paradise of Zanzibar. This will certainly be a holiday away from your everyday life that you will simply never forget. Take the time to research the islands of Zanzibar before planning your trip. Choose from resorts or chalets that are of the most interest to you and prepare to have a fun filled get away where the people are friendly, the weather is warm and the order of the day is rest and repair. Book your next holiday or vacation to Zanzibar – the island and all it has to offer will definitely not disappoint.