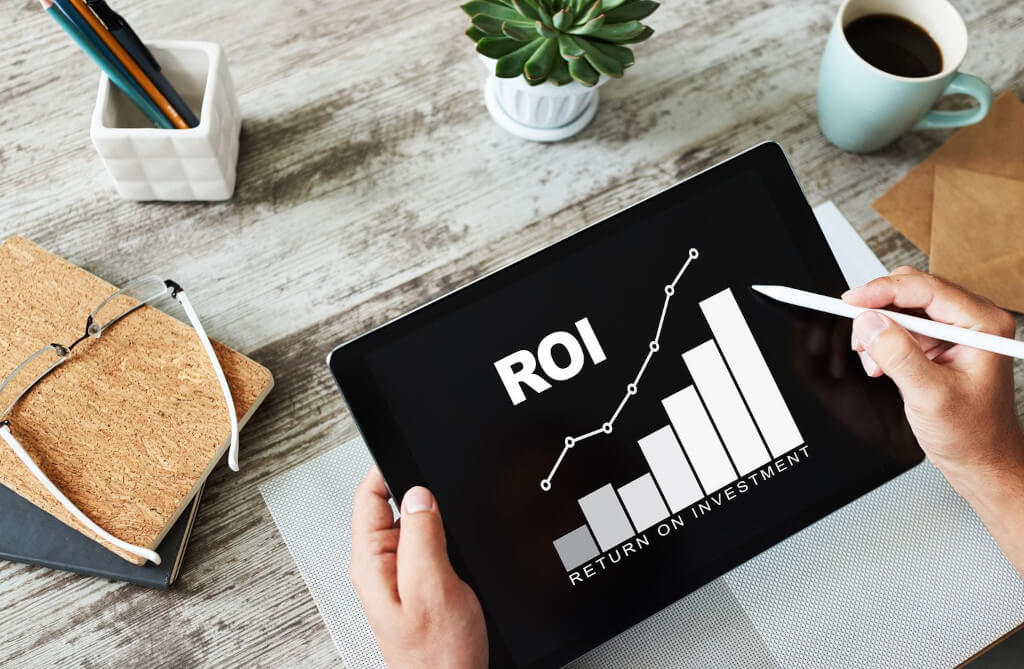 What you may not know is that 85% of B2B marketing companies rank generating leads as their top content marketing objective. Managing your lead generation can be challenging, yet it's an essential element of your marketing plan. If you're a small businessman or marketer trying to decide whether or not outsourcing B2B lead generation is appropriate for you, it's important to take a close look at your current abilities and identify any holes in your marketing plan. That's why we're here: to assist you in solving this mystery! When and why outsourcing lead generation might be a good idea for your business, as well as the advantages of doing so, are discussed below.
When Must Your Business Think About Using an Outside Agency to Generate B2B Leads?
You can't afford to have an entire department focused on generating leads for the business. You'd like to have your team's efforts to generate leads concentrated on lower-funnel sales calls and closing sales, and an outside agency can assist you with tasks like telemarketing and arranging appointments so that they can devote more time to the areas where it matters. The lead generation practice is too complex for your team to handle alone. You can increase the number of leads that are already trained for your business by working with an outsourced partner.
How Do You Know When It's Not Right for Your Business to Outsource B2B Leads?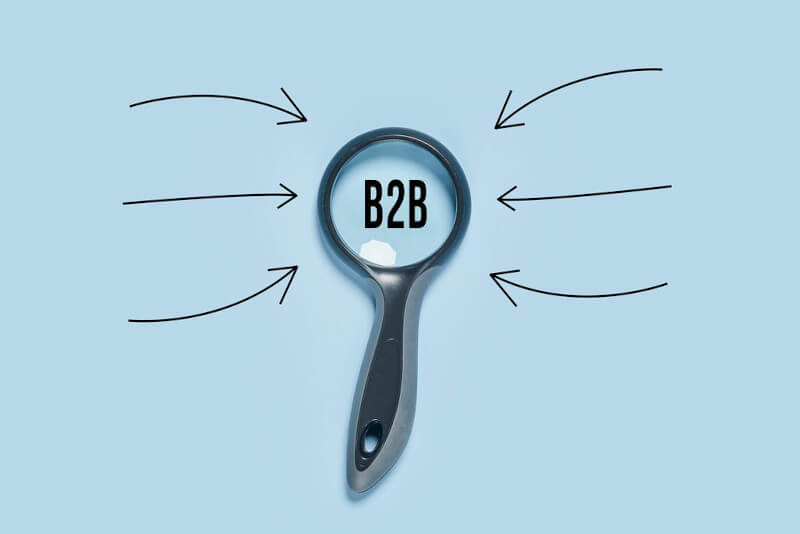 Your business can dedicate a strong team to generating leads. Some of your staff members will need to focus solely on B2B lead generation for your business to see any kind of success with it. That figure is, of course, contextually dependent on the nature and aspirations of your company. Your business's approach to marketing lacks clear objectives. How can the performance of an outsourced partner be evaluated if your team lacks clear lead-generation objectives? Unfortunately, your company does not have a dependable method for vetting potential customers. If your team is unsure of the system, however, you should welcome the participation of a third-party agency.
Acquiring Valuable Knowledge
Approximately 63% of marketers have difficulty acquiring quality leads, but by outsourcing to a lead generation agency, much of the initial legwork can be taken care of. Outsourcing your B2B lead generation allows your marketing and sales personnel to devote themselves to more significant tasks, such as setting up meetings with potential customers and closing deals more quickly. To maximise conversions and lead generation, outsourcing to a B2B lead generation agency is a great idea. The correct lead generation agency can help your business achieve its advertising objectives while increasing its return on investment.
Enhanced Performance
What if your business isn't capable of rendering lead generation the highest priority in the marketing plan, even though 88% of B2B marketers say it's their most significant content marketing goal? When you hire an outside firm, you gain access to a team of experts who generate leads and are laser-focused on reaching people like your business's ideal customers. Professionals in lead generation can help your team locate its ideal customers and provide them with useful advice.
Some 75% of leads are followed up on, but only 46% of marketing companies with well-thought-out lead management techniques have sales staff that do so. Sadly, that level of dedication is insufficient to ensure your company succeeds. The committed employees and focused qualification process of an outsourced partner, on the other hand, allow your business to achieve accelerated lead growth thanks to early successes.
It Helps You Save Time
Are you aware that almost all marketing strategies take about 6-9 months before you begin to notice improvements? Your agency must be well-prepared and equipped to comprehend the length of time needed to cultivate leads, even though outsourced lead generation probably ends up taking less time due to the fast personal contacts a team can make. It takes a lot of time to generate leads because you have to figure out who you're trying to reach, develop content for them to consume, market to them, and optimise your operations.
When you hire an outside agency, they can focus entirely on helping you achieve your business objectives and increasing your return on investment. You can save time and energy by having an outside company find and cultivate leads for you. These leads will already be qualified, so your team can concentrate on closing the deal.
A Company's outsource partner handles recruitment, coaching, and onboarding for their team, relieving your business of this burden. It typically takes new arrivals to outbound marketing anywhere from three to six months to feel comfortable with the various tools and strategies. An outsourced group of professionals, however, can get to work right away on the most efficient lead generation plan possible, freeing up your teams to concentrate on making sales.
Reduced Expenses
The ISO estimates that businesses can cut their operating expenses by 15% on average through outsourcing. Therefore, outsourcing your team's lead generation to a third-party agency not only allows you to conserve time, finances, and assets but also helps you find the most qualified candidates.
Costs associated with staff recruitment and induction must be accounted for if your business opts to manage lead generation in-house. Instead of spending extra time and resources developing a recruitment and instruction procedure for lead generation, you can simply outsource the work to a firm that already has the necessary infrastructure in place and plenty of expertise. While there are numerous benefits to enlisting an outside party to help with lead generation, your business will see a greater return on investment (ROI) if it can cut costs, save time, and improve performance by collaborating with a specialist.
The skilled staff of an external provider can streamline your operations, increase the quality and quantity of leads you receive, and boost your return on investment. While there are benefits to working with an outside agency, there isn't a "one size fits all" method for generating leads. To achieve your corporate goals and further your marketing plan, your team must make a decision. Carefully consider the pros and cons of each option to determine which is most beneficial to your company and its target audience, then decide whether to try it in-house, outsource, or even both.
Get In Touch With The Experts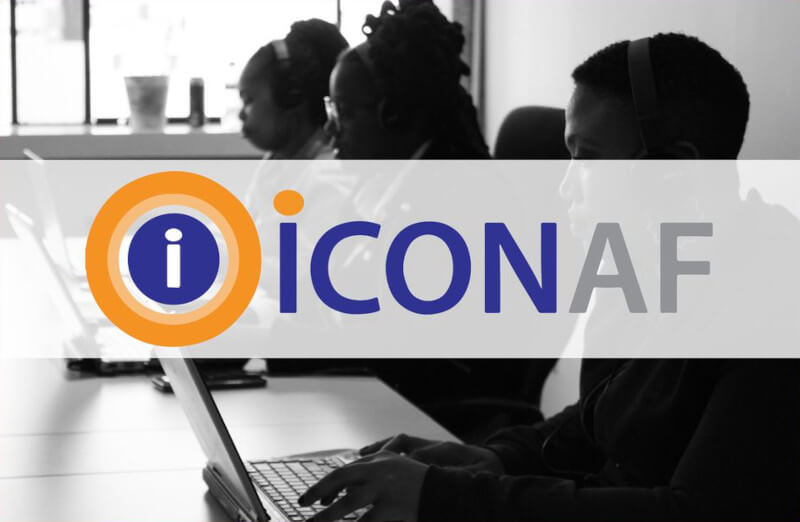 At IconAF, they take a data-driven method to ensure that the correct people get the correct message on the correct platform at the correct time. They do this to better serve your company's specific requirements by boosting lead interactions, brand recognition, and sales.
Their appointment setting and lead generation option allows you to concentrate on what you do best while they take care of the grunt work. To generate high-quality leads, their team will essentially become an extended version of your own by learning about your company inside and out and delivering consistent brand messaging. They are here to take care of the details so you can focus on doing what you do best, whether you need a part-time worker or an entire squad. Visit their page for more information.