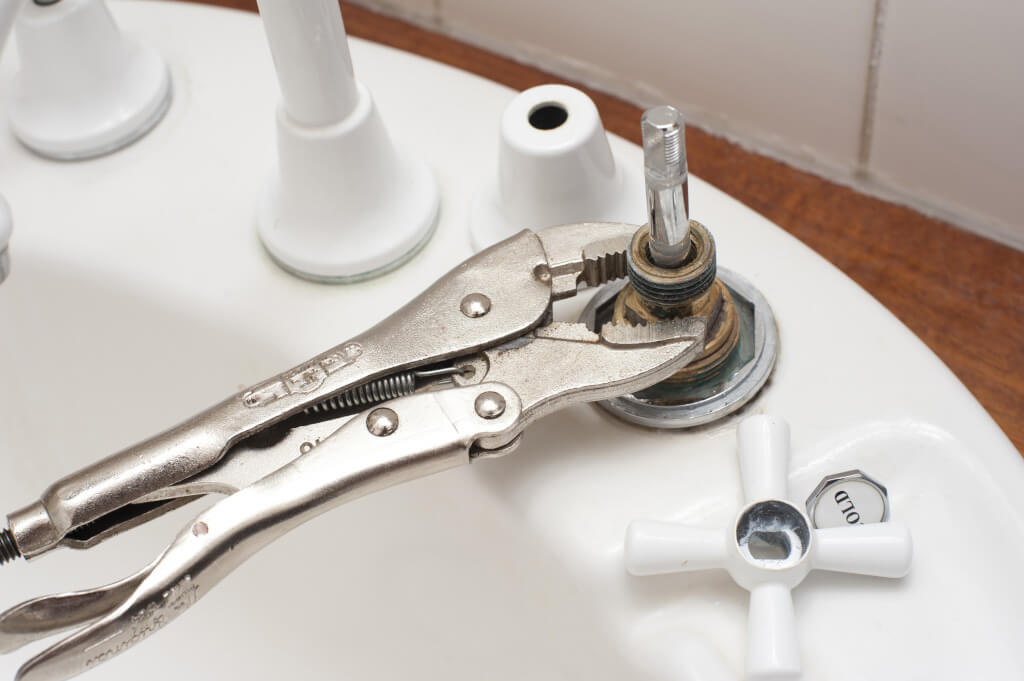 It can be very expensive to perform plumbing work, particularly if it is necessary to hire a licensed plumbing expert for a substantial renovation project. A skilled plumber who is capable of overseeing a home remodeling plumbing project and resolving any problems that may crop up throughout the work is an invaluable asset. The price shouldn't, however, prevent you from remodeling the plumbing system, and adhering to the specified costs doesn't necessarily indicate that you will be required to do so. Here are some ways to cut costs while renovating your plumbing system. 
Plan for the Plumbing Work Needed for the House Improvement
If you plan for the plumbing work that needs to be done during your home remodeling, the costs will normally be lower than if you wait until an issue arises and then hire professional plumbers. The costs of plumbing work that has been meticulously planned can typically be reduced while still producing identical or even improved results. 
If you contact a qualified plumber a few weeks or days before the makeover, the plumber will have enough time to assess the requirements of the remodeling project and factor them into his or her calculations. In addition to this, they can provide solutions that are both extremely functional and economical. You will also be offered the opportunity to request a price and obtain a quotation of the total project cost, both of which will assist you in better preparing for it. 
The majority of plumbing companies are offering both urgent plumbing services as well as regularly planned plumbing maintenance. Make it clear to the expert plumber you contact that the restoration work you need to be done on your plumbing is not an urgent matter. 
Limit the Company's Scope of Work to Plumbing-related Projects Exclusively
When a specialist plumber completes other additional work, they will generally charge for supplementary services. For example, gutting the walls and floorings to set up or place the pipework or shifting big furniture that inhibits some plumbing fixtures are both examples of tasks that would fall under this category. 
Before the plumber specialist arrives, it'd be helpful to uncover those plumbing systems and remove those walls and floorings, as this will allow them to concentrate and be limited to plumbing jobs only, which will ensure that they won't have additional costs for such additional services. Cutting down on the amount of chargeable labor spent, aids to reduce the total expenses of renovating the plumbing. 
Keep the Plumbing Layout Of the Original Building
Changing either the plumbing plan or the footprint will result in increased costs. During a house renovation plumbing project, it can be quite expensive to replace the primary feed line, drainage pipelines, sizable plumbing systems such as vent stacks, and sewage pipes. Throughout plumbing remodeling, you should make an effort, to the best of your ability, to retrain or maintain them in their initial position, incorporating plumbing fittings such as the showers, fire-rated access panels for drywall or the plumbing controllers, toilets, basin, and dishwashers. 
Think About Doing Some of the Plumbing Improvements Yourself
Considering Do-It-Yourself (DIY) initiatives for plumbing improvements can save you cash if the work is done correctly from the start. You will just be responsible for paying for the materials, which will allow you to save some funds on the labor costs associated with the completion of other plumbing projects. Nevertheless, there are a few plumbing operations that cannot be completed by a do-it-yourselfer. In this situation, it is essential to think about hiring expert plumbers for those chores like creating a supply point stub-out. These professionals will be able to get the job done quickly and efficiently. 
Choose PEX Pipes Over Copper
When you are working on a do-it-yourself plumbing job, you should think about utilizing push-fit joints and PEX piping to assist you to complete the plumbing operation simply. PEX piping is simple to cut and flex, and it can be pushed into place and installed with push-fit fittings in record time. 
PEX piping is typically more cost-effective than copper tubing, which is one of the major benefits of using this material. Even if this is the case, it is not going to have any impact on the overall amount of work that will be charged for the plumbing renovations. If you go with a PEX or polyethylene pipeline, you'll cut down on the overall amount of money you have to spend on materials for the job.
Even though the price of copper pipes is a petrochemical-based product that is created through the polymerization technique, the price of these pipes remains consistent and inexpensive even though the cost of copper pipes frequently goes up. If the plumbing contractor is planning to use copper tubing and connections for the job, you should inquire as to whether or not they would explore using PEX piping and fittings instead because it is more cost-effective and can greatly reduce the total cost of materials. 
Instead of Replacing Them, Consider Refinishing the Plumbing Fixtures
The cost of the renovation project will increase if all of the existing plumbing fixtures are upgraded to brand-new ones. Aside from that, the installation of the new plumbing systems may incur some extra expenditures in the areas of reconstruction and demolition. 
Finding out which plumbing equipment and fittings do not require replacement would be helpful in this situation. Evaluating whether or not the replacement is required can be done by taking into account either the practical or the aesthetic aspects. Instead of going for a replacement, you might want to consider dressing up or refinishing plumbing fixtures that are already appealing and functional. 
For example, a remodeled bathtub retains its usability after the renovation. Refinishing it with aesthetically pleasing coats is an alternative to having to replace it. In this manner, you can save a little cash, and the majority of the refurbishing is a solution that is safer for the environment. 
Rather Than Push-fit Fittings, You Should Be Using Crimp-fit Fittings
Pipes can be joined by fittings, which also serve to bind the pipes together. Push-fit and crimp-it fittings are the two most popular types of plumbing fittings that are available. 
Copper rings are utilized in the crimp-fit fittings. These rings are placed over the piping and are secured in place with the help of a crimping tool. In comparison, the use of tools and equipment is not required to put two tubes together using push-fit fittings. Simply pushing the 2 pipes into the fittings and then firmly holding them in place is all that the plumber needs to do. Push-fit fittings are more expensive than crimp fittings, even though they are more user-friendly because they do not require any equipment. 
The renovation of plumbing fixtures, which are a crucial part of every structure of the building, might be more expensive than other component renovations. Nevertheless, the information shown above can help save a significant amount of money when making improvements to plumbing for either aesthetic or practical reasons. For more information on local plumbers that can assist in a cost-efficient way, visit this page.