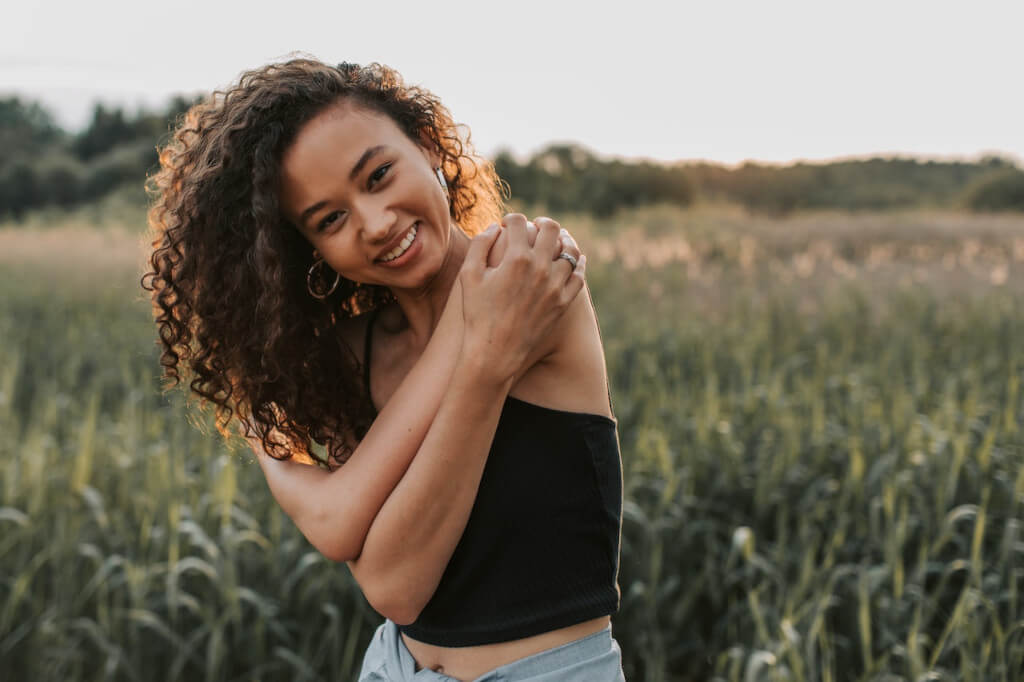 Your Personal Guide to Stress-Free Living!
🌟 Ever dreamed of eliminating daily stress and tension from your Mind, Body, and Spirit without ever stepping out of your home?
🌟 Dive into the transformative power of HYPNOTHERAPY, GUIDED VISUALIZATION, and SOLFEGGIO SOUND FREQUENCIES. Reboot and rejuvenate like never before!
🌟 Welcome to our exclusive Anti-Aging Stress Reduction Membership, delivering revolutionary methods month after month. Elevate your well-being and step into a new age of relaxation and rejuvenation with Joyce!
Discover Stress-Free Living Right From Your Home
Are you constantly feeling the weight of the world on your shoulders? From bustling Jo'burg streets to tranquil Cape Town shores, we understand that the vibrant spirit of South Africa sometimes comes with its own challenges. But what if you could escape it all, even if just for a moment?
WHAT DOES HYPNOTHERAPY REALLY DO FOR YOU?
🌟 REBOOT: Our world is brimming with challenges – from financial strains and career hurdles to personal and family dilemmas. You don't have to navigate it alone. Discover an affordable daily solution that allows you to find inner peace amidst the chaos. By the end of a tiresome day, this program ensures you're centered and at peace.
🌟 REBALANCE: Just picture this – you're at home, lights dimmed, earbuds snugly fit, ready for some "me time". Click 'start', close your eyes, and let Gage Tarrant's soothing voice wash over you. Surrender to the rhythm of solfeggio tones paired with gentle guided therapy. Oxygenate every cell, release all that's weighing you down, and watch your day's stress melt away. We guarantee it.
🌟 REJUVENATE: Meditations can sometimes take forever to get you to that calm place. Not with SENSO. In mere minutes, you'll be basking in rejuvenation and tranquility.
IS IT REALLY FOR YOU?
Do you relate to any of the following?
– Constant Feeling of Overwhelm: Cognitive fatigue can leave you mentally slow, forgetful, and easily distracted. The continuous strain makes thinking feel less agile and more burdensome.
– Parents & Grandparents: Self-love isn't a luxury. It's a necessity.
– Entrepreneurs & Career-Driven Individuals: Stress can spike your cholesterol, blood pressure, and sugar levels. Anxiety, insomnia, depression, weight gain, and more can be your daily companions.
– CAREGIVERS: Taking care of a loved one? Feeling the weight of caregiver stress? You deserve care too. Don't put yourself last.
We have your answer! Dive into an immersive online experience crafted especially for South Africans. Reclaim your mental space, rejuvenate your spirit, and reboot your daily energy.
Say YES to transformation. REJUVENATE and step into a brighter tomorrow!
💳 Secure your spot in this life-transforming journey. Simple and secure payment methods available via credit card or PayPal.
🌟 WHY HYPNOTHERAPY?
Hypnotherapy is more than just a calming technique. It's a transformative tool:
– Anti-Aging: Slow down time by reducing the signs of aging.
– Mind-Calming: Experience tranquillity like never before.
– Stress Buster: Watch stress evaporate from your daily life.
– Change Agent: Hypnotherapy can potentially alter the direction of ailments in the body.
Worried about being hypnotized? Fear not! Our method ensures you won't be hypnotized. It's tailored to ease stress and elevate well-being. Remember, if you're dealing with profound childhood traumas, it's crucial to consult with a licensed professional. Our guide is centered on stress reduction.
🌟 WHY GUIDED VISUALIZATION?
Visualization isn't just about 'seeing'; it's about experiencing:
– Mindful Connection: Harness your senses and imagination to cultivate a profound connection with your inner self.
– Stay Present: It's easy to drift away into the woes of yesterday or the anxieties of tomorrow. Guided visualization anchors you to the present.
– Silence the Noise: Those with anxiety will find it particularly calming. It's an elixir to hush the constant mind chatter.
🌟 WHY SOLFEGGIO BACKGROUND SOUNDS?
Tunes that do more than just sound good:
– Deep Relaxation: Immerse yourself in serenity.
– Elevate Your Mood: Embrace a heightened sense of well-being.
– Douse Negative Emotions: Feel negativity seep away.
– Quality Sleep: Sleep soundly and wake refreshed.
– Sharper Intuition & Clarity: Navigate life with a clear mind and intuitive heart.
– Faster Healing & Reduced Inflammation: Boost your body's natural ability to heal.
– Enhanced Immunity: Strengthen your defense against illnesses.
REBOOT your energies. REBALANCE your mind. REJUVENATE your spirit.
Our guide marries Guided Hypnotherapy with Solfeggio Sound Frequency Healing for a harmonious symphony of well-being.
Dive in and experience holistic wellness tailored for success. Your best self is waiting.
See What People Are Saying About Our Guide!
"All I can say is WOW! Anytime Joyce releases something new, I'm on board, and the SENSO program has been a revelation. The session had several 'mini-meditations' which took me swiftly to where I needed the most healing. It felt like magic, but it's truly about energy – and energy never lies! After the session, I felt grounded, centered, and yet recharged with clarity and purpose. I eagerly await our next session."
– Paula M.
"I tried the SENSO program during a visit to Joyce's office. The guided imagery, tuning forks, and solfeggio frequencies took me to a level of relaxation I'd never experienced before. Joyce's offerings at her healing center are something I'd recommend to everyone."
– Theresa B.
"Joyce Pellegrini's session on stress reduction, anti-aging, and weight loss hypnotherapy has been a transformative experience. It allowed me to calm my mind, change unproductive habits, and improve my health with restorative sleep. The QUEX/ED machine, combined with the wonderful sound frequencies and guided imagery, is a marvel. The added convenience of experiencing it at home makes it invaluable. I cannot recommend this Membership Site enough."
– Maria R., Hypnotherapist
"I sampled a SENSO program in Joyce's office, and I was genuinely impressed by its effectiveness in calming my mind after a challenging day. I felt a rush of energy through me and found it to be an effortless method for my busy lifestyle."
– Roxanne H., Nurse & Reiki Master
"After my biofeedback session with Joyce, we concluded with a 20-minute SENSO rejuvenation. I felt renewed, and my stress melted away. I'm eagerly anticipating joining her membership site."
– Patricia Z.
"I felt a significant shift in my energy after trying the SENSO program. I was enveloped by various colors and achieved a profound state of relaxation and balance within just 30 minutes. Absolutely loved it."
– Donika A.
"Post my biofeedback session with Joyce, we transitioned to the SENSO program. The emotional release I experienced was profound, leaving me feeling liberated and deeply relaxed. The variety of modalities Joyce employs in her sessions is commendable. Highly recommended."
– Leah, LMT & Sound Healing Practitioner
"In one of our sessions, Joyce introduced me to a SENSO program. To my surprise, I was able to meditate almost instantly, something that typically takes me over an hour. The sense of relief and rejuvenation was palpable."
– Patty P.
"Bella Maria and I cherish it every night. A single click, and she's beside me, cuddling up. Bella mentioned, 'ANIMALS NEED HEALING TOO – HUMANS STRESS US OUT!'"
– Bella Maria
South Africans, now is the time to prioritize your mental and emotional well-being. In the age of the digital revolution, the accessibility of beneficial resources has never been more within reach. With online hypnotherapy courses available at your fingertips, the journey to holistic wellness is just a click away.
If you've been on the fence about diving into this realm of healing, the recommendations shared above showcase the transformative power of hypnotherapy. And the beauty of it? You can undertake this journey from the comfort of your home. Hypnotherapy training online has made it convenient and efficient, ensuring that you can balance learning with other life commitments. You don't need to search far and wide for a qualified hypnotherapist online when we offer the pinnacle of guidance right here.
For those aspiring to delve deeper, looking to assist not only themselves but others, the best online hypnosis training course is now accessible to South Africans. This provides an opportunity to hone skills, understand the nuances, and embark on a rewarding journey of aiding others in their quest for mental tranquility.
To all our South African readers, the path to rejuvenation, mental clarity, and emotional peace beckons. Why wait for tomorrow when the tools for transformation are available today? Empower yourself, equip yourself, and embrace the healing powers of hypnotherapy. Start today!